By Scott Soutullo, Attorney and David Wolf, Attorney
Published by Child Injury Lawyer Network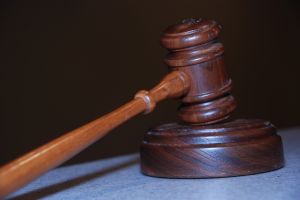 Internet chat rooms serve as playgrounds for child predators looking to take advantage of children. In many instances, a child predator is able to lure the child not only out of the home but out of the child's home state. William Joe Mitchell recently appeared in federal court and pleaded guilty to the charge of the interstate transportation of a minor for sex. Mr. Mitchell met a 15 year old girl in a chat room online and knowingly transported a child that he knew was underaged from Bartow (Polk County) Florida to Anadulsia, Alabama. These acts were in violation of Title 18, United States Code 2423 (a) which makes it a crime to transport a child under the age of 18 with the intent of having sex. Mr. Mitchell also violated Alabama law which makes it a crime for a person over the age of 16 to have sex with a child under the age of 16 when there is more than a 2 year age difference between the defendant and the child. Mr. Mitchell was 46 years old at the time of the crime. For his crimes, Mr. Mitchell faces a prison term of at least 10 years.
The investigation, arrest, and prosecution of William Joe Mitchell were pursued as part of Project Safe Childhood. This program helps coordinate efforts to locate and apprehend child sexual predators between local, state, and federal law enforcement agencies.
You can read more about this story at Florida Man Admits to Crime of Interstate Transportation of a Minor for Sex – Faces Prison Term of 10 Years or Longer.