By David Wolf, Attorney
Published by Child Injury Lawyer Network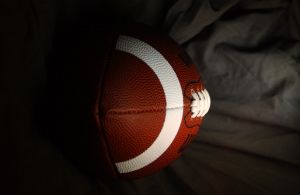 It is called "playing through the pain" and it is a dangerous message that is sent to many young athletes who find themselves injured. Many people view the professional athletes who become injured are that he / she may be "whining and moaning" and need to quit and get back out on the field for the sake of the team. However, this "play through the pain" message is deceptive and dangerous, especially now since many high school athletes are returning from their summer vacation, some facing vicious two-a-days football practices.
However, consider this recent, true story: Two dozen high school athletes were recently admitted to a Portland-area hospital. All of the boys were football players on the McMinnville High School football team, and who had all participated in a week-long immersion camp conducted by the football team's new head coach. Three of the players had to have emergency surgery to reduce swelling in their arms. The boys were suffering from a condition called rhabdomyolysis, a breakdown of muscle cells tied to intensive exercise in hot environments and can cause severe kidney damage.
Young athletes face these situations all too often – to impress their coaches and their peers. These athletes are not only encouraged by their coaches and peers, but by an entire culture of athletic worship. In any other context this type of behavior would be sanctioned and seen as a form of child abuse.
Today, parents and other adults are taught to protect their children from a countless number of subjects ranging from peanut allergens to sexual predators. But why aren't parents just as concerned with an area that could leave their children disfigured, permanently injured, or worse, killed? Whether or not it is child abuse parents need talk to their children and teach them to be aware of their bodies and not to push themselves too far. If you would like to read more on this story see Are high school athletics practices borderline child abuse?