By David Wolf, Attorney
Published by Child Injury Lawyer Network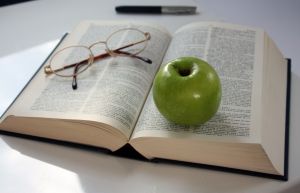 CNN reported that the University of Vermont suspended a fraternity for posting a rape survey online. The rape survey was no laughing matter to the university or the national fraternity. The university and the national fraternity of Sigma Phi Epsilon made it clear that acts that demean women were unacceptable and would not be tolerated. See Sigma Phi Epsilon Fraternity Chapter Suspended After Posting of Rape Survey.
Unfortunately, there are assaults and rapes that take place on college campuses and elsewhere. Any act that makes light of or fun of such a serious and harmful incident should be dealt with harshly. Students should be provided with an educational environment that is safe and free from acts that are harassing or harmful in nature.
In addition to sexual assaults, college students are sometimes the victims of hazing acts by other classmates and /or fraternity / sorority members. There is no real purpose or utility to any acts that harass or demean another student. While there are rules and regulations against hazing acts at most every university and school, hazing incidents continue to be reported. At times, it can be difficult to go against the will or acts of a group but when it comes to hazing – action should be taken so that current hazing acts stop and future hazing acts are prevented.
Often times, bad conduct and hazing go on for years at universities, high schools, and other locations. The dangers and risks of hazing and poor conduct only come to light when there is a serious personal injury and, in some cases, the untimely and preventable death of a student / child.
The book titled – The ABCs of Child Injury – Legal Rights of the Injured Child – What Every Parent Should Know – has chapters on School Injuries, Damages / Compensation, Medical Care / Medical Treatment, and other topics. You can receive a free book at The ABCs of Child Injury.