By Scott Zahler, Attorney & David Wolf, Attorney
Published by Child Injury Lawyer Network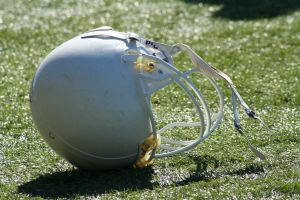 A 17 year old Georgia high school football player from Acworth, Georgia in Cobb County was charged with battery after he allegedly attacked an opposing team member. The alleged attack occurred during a football game between Loganville Christian Academy and Northside Christian Academy. Adam Chumley, a lineman from Northside Christian Acadamy pulled off the helmet of Jarrett Briscoe age 14. Chumley began beating Brsicoe in the in the head causing a possible concussion, headaches, vomiting and nausea. The incident happened during the game in which Loganville Christian Academy was leading, 33-0.
Unlike assault, battery involves actual contact. Participating in a football game or other organized does not give players free reign to assault and batter opposing players. This is true for high school sports. Coaches, referees, and parents should encourage and support sportsmanship and fair play. Otherwise the player can suffer serious personal injuries that result from excessive violence rather than the play of the game. For more information on Georgia High School Football Player May Face Criminal Charges For "Battery" Committed During Football.