By J. Rock Palermo, Attorney and David Wolf, Attorney
Published by Child Injury Lawyer Network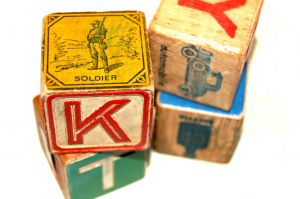 A former Baker, Louisiana day care worker was arrested and charged with the murder of a 2 month old infant. The Baker police arrested, Ashley Rene Reifer after an autopsy revealed that 2 month old Brody Hopper died as a result of traumatic brain injury. Brody Hopper was in the care of Reifer at the Busy Bee Learning Center when this incident happened.
The Baker Police Department was dispatched to the Louisiana day care center when the child's father noticed that the child was not responding. The infant was transported to Lane Regional Medical Center in Zachary located in East Baton Rouge Louisiana where he was pronounced Dead.
According to the officials who conducted the autopsy, the 2 month old presented with multiple brain hemorrhages. There was no visible trauma to the child's skull of other areas of the body.
Riefer's attorney believes that the grand jury investigation is a "one -sided affair". He is confident that his client will be acquitted of all charges. In criminal cases, a defendant is entitled to defend himself or herself against the criminal charges through the services of a Louisiana criminal defense attorney or the services of the public defender's office. Cases involving Shaken Baby Syndrome or Traumatic Brain Injury often involve medical evidence and testimony as to the timing and mechanism of the injury.
Shaken Baby Syndrome also known as Traumatic Brain Injury is caused by direct blows to an infants head. This can happen when a infant is dropped, thrown or shaken. The leading cause of death in child abuse case in the United Stated is head injuries.
Shaken baby syndrome is preventable. Reducing the stress level of infant caregivers is key to preventing this type of child abuse. Day care centers should be licensed and insured. All day care centers should provide education and support to employees. Each state has its own regulations as to the caregiver per infant ratio. As a parent, you should request proof of a valid day care license. For more information on this topic see, Former Day Care Worker Charged in Death of Child.