By Steven Smith, Attorney and David Wolf, Attorney
Published by Child Injury Lawyer Network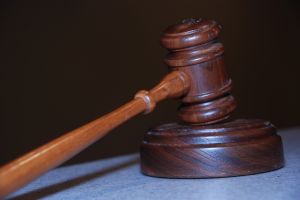 Two year old Olivia Raspanti choked on a carrot and died last year while attending the Carousel Day School in Hicksville, New York. Olivia apparently took the carrot from a teacher's bag and tried to eat it. She choked and was taken to the hospital where she later died.
Eugene Formica, the daycare center's owner, and Kathryn Cordaro, the manager, were both arrested, and pleaded not guilty to several charges, including misdemeanor charges of second-degree reckless endangerment, misrepresentation by a day care provider and not having a required license and a felony charge of reckless assault of a child by a day care provider. The Carousel Day School faces the same charges and may be fined up to $25,000.
This past week, Nassau County, New York prosecutors announced that the pair had been indicted by the grand jury. The felony charge could result in a prison sentence of up to four years, while each misdemeanor has a maximum one year sentence. Formica and Ms. Cordaro's attorneys called the indictment "unwarranted" and "preposterous." The teacher from whose bag the carrot was taken was given immunity to testify against the pair in court.
Authorities reported that the school lacked a license to run a daycare center for children under thirty three months of age and that it had unsafe conditions. They further charge that Cordaro didn't do all she could to save the child's life, in spite of the fact that the Nassau County Child Protective Services called the death a "tragic accident."
Lisa and Anthony Raspanti, Olivia's parents, are suing the daycare center. Read more about this case at Owner, manager of school where girl choked indicted.