By Scott Soutullo, Attorney and David Wolf, Attorney
Published by Child Injury Lawyer Network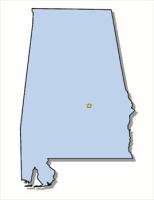 In Alabama and other states, adults and children ride in golf carts every day. Due to the speed and size of golf carts, many do not realize that serious personal injuries and even death can result from a fall out of a golf car or a golf cart accident. In Hoover, Alabama, a 15 year old boy (Thomas Scott Messina) died as a result of injuries that he suffered after he fell out of a golf cart. Thomas was treated at Children's Hospital but the doctors and medical staff were unable to save him from the serious personal injuries. The death of Thomas Scott Messina was a great loss to his family, friends, neighbors, and the community. You can read more about this incident at 15 Year Old Boy Dies as a Result of Injuries from Fall Out of Golf Cart.