By David M. Baum, Attorney and David Wolf, Attorney
Published by Child Injury Lawyer Network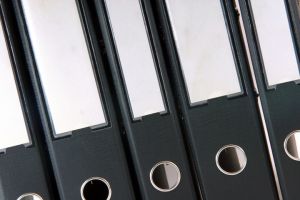 In Illinois and other States, children are injured or become ill in day care center playgrounds every day. It is important for day care centers to timely respond to the injury / illness, document the injury / illness, and contact the parents about the injury / illness. Pursuant to the Illinois Administrative Code, Title 89 – Social Services – Chapter III Department of Children & Family Services Rules (including licensing standards) Subchapter E (Requirements for Licensure) Part 407 – Section 407.310, Health Requirements for Children, a day care center has a duty to contact the child's parent or parents at the phone numbers provided in the file. If the day care center cannot get in contact with or reach the parents, the attempt to contact the parent(s) should be documented in the file. Major and even minor accidents are required to be documented and recorded in the child's file. Reports of incidents or injuries should be prepared by the person in charge or responsible at the time of the incident / injury. The following information should be documented in the report: time of injury, place of injury, and factual details on how the injury occurred. When medical care is provided, a statement signed by a physician detailing the nature and extent of the injury is also required documentation for the child's Illinois day care file.
Documentation is important and helpful in investigating a case involving neglect or negligence in a day care center. Of course, documentation is not always complete or accurate. Furthermore, day care centers document the incidents that take place in the facility. As such, in many instances, the day care center leaves out vital information in an attempt to mask or cover up the incident. For parents dealing with questionable, unexplained or confusing incidents as reported by a day care center, it is is often helpful to have the advice and representation from an Illinois child injury lawyer / attorney to review the day care records, rules and regulations, medical records, and bills. Parents of an injured child due to negligent supervise, negligent playground design, or negligent playground maintenance deserve legal representation to make sure that compensation is duly paid and to help prevent injuries or incidents from taking place in the future to other children in the day care center.