By David M. Baum, Attorney and David Wolf, Attorney
Published by Child Injury Lawyer Network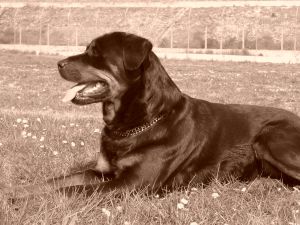 Alex Angulo was one of thousands of children placed in a foster care by the Illinois Department of Children and Family Services. Recently, Alex was mauled to death by a family Rottweiler who was kept in the backyard. According to news report, the plan by the foster parent was to keep the dog outside and keep the child away from the dog. This poor plan obviously did not work and this child was mauled to death in the back yard while his caregiver was using a snow blower in the front yard. According to Cook County Public Guardian Robert Harris – the plan of keeping the dog away from the child was insufficient.
It appears that the ongoing presence of the dogs including the Rottweiler on the property posed a risks to small children like Alex. People become quite attached to their pets and they become part of the family; however, legally dogs are property and not legal family members in any sense. The health, safety, and well being of every child including those in foster care are paramount and superior to any desire to keep a pet. While the dog may have been confined to outside living arrangements, this was not enough to properly protect Alex from the real dangers of having a dangerous dog on the property. You can read more about the developments on this story at Chicago Illinois Department of Children and Family Services Knew that Child Lived with Rottweilers.