By Scott Marks, Attorney and David Wolf, Attorney
Published by Child Injury Lawyer Network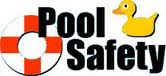 The United States Consumer Product Safety Commission (CPCS) kicked off this summer's swimming season with their second year of its "Pool Safely: Simple Steps Save Lives" campaign. The campaign is a national public education program aimed at raising awareness of child drowning and other swimming related injuries. Already this year, there have been 55 drowning and 63 near-drowning incidents in 20 states and territories reported.
A press conference at the Parkway Family Aquatic Center, located in Chula Vista, California urged parents and children to be cautious in and around pools and spas. During the event, Chairman Tenebaum released CPCS's annual statistics on drowning, near-drowning and entrapment:
• 76 percent of the 383 pool/spa- related drowning for children younger than 15 involved children younger than 5;
• 79 percent of the estimated 5,100 pool/spa emergency department – treated submersions for children younger than 15 involved children younger than 5;
• 72 percent of children younger than 15 fatalities from 2006-2008, and 55 percent of the estimated injuries from 2008-2010 occurred in residential locations;
• 96 percent of victims involved in a submersion incident will die; and
• There were no reported entrapment fatalities for 2010, but CPSC received three reports of entrapment injury.
Chairman Tenebaum said that the new data regarding drowning and near drowning of children younger than five is still a serious public health issue. The Pool Safety campaign encourages parents and children to get educated about pool safety and take preventive steps toward swimming safety. The campaign is a result of CPSP's efforts to carry out the requirements set forth of Section 1407 of the Virginia Graeme Baker Pool and Spa Safety Act; 2007 federal legislation that mandated new requirements for pool and spa safety. For more information on this topic, see CPSC, U.S Olympian Hold Pool Safely Press Event to Release New Drowning and Entrapment Stats.