By David Wolf, Attorney
Published by Child Injury Lawyer Network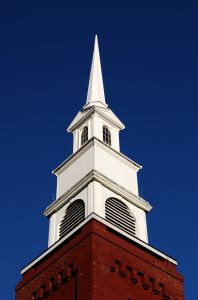 Wayne Bent, who calls himself the second coming of Christ, is yet another church leader in New Mexico that has been arrested and will stand child not as a church leader but as a sexual predator. Bent recently gave an interview to ABC Good Morning America to clarify his actions to his followers who attended the interview. Bent is the 67 year old leader of a fringe church called the Lord of Our Righteous Church. Bent admitted to Good Morning America that he did lay next to one of the naked teenagers and put his hand on her chest (sternum). How this can be any part of a reputable and traditional church procedure, service, or prayer ceremony is really beyond any comprehension? Bent's unusual rituals go right into his teachings according to former church members. One former church member stated that one stipulation of the church is that Bent is the only person who can have sex with church members.
You can read more about this story at Sect Leader on Trial in New Mexico for Molestation of Teens.
Law enforcement officials have a duty to investigate and prosecute allegations of abuse and neglect including that of sexual abuse and assault on children. If there is sufficient evidence to prosecute, prosecutors will then take the case forward to trial if necessary in order to enforce of the laws of the State of New Mexico.
Child personal injury attorneys are often represent the interests of children and are able to conduct an independent investigation into allegations of abuse and neglect. Civil attorneys can pursue a civil case against the sexual predator, church supervisors, and other individuals who caused, contributed, or allowed the abuse and sexual assaults to take place at all. Churches should be havens of safety and morals for children rather than places where they are sexually assaulted and taken advantage of by those church officials who have a fiduciary and moral duty to supervise and protect our children rather than harm them.