By Stephanie Brown, Attorney and David Wolf, Attorney
Published by Child Injury Lawyer Network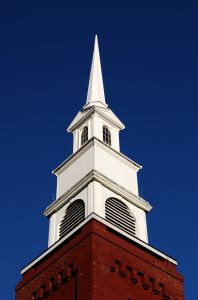 Churches in Alpharetta, Georgia and other towns should be places of refuge, safety, fun, and prayer for children. Unfortunately, many churches in small and big towns alike are the sites of abuse, neglect, molestation, and sexual abuse of children who are in the very churches to be cared for. Alpharetta is a community in the Atlanta, Georgia area. Reverend Derek Gillett, pastor of Cornerstone Community Chapel in Forsyth County and a youth group leader, was arrested Friday on criminal charges of aggravated child molestation and sodomy. Other clergy members were quite surprised by the arrest. Reveren Gillett was arrested and held without bond. You can read more about this story at Pastor Accused of Molesting Two Georgia Teens.
Of course, Reverend Gillett, under Georgia law and the laws of other state, is officially innocent until proven guilty; however, he will have quite a challenging defense to put forth in light of the fact that the charges involve 2 girls and multiple innocents of sexual assault and abuse.
One of the victims confided to an adult who took the initiative of reporting this matter to the police.
Sexual assault and molestation incidents by the clegry and church officials often times go unreported and unprosecuted. It takes a brave victim, family member, fellow church member, church official, or friend to take that step to take action and report the abuse to the police and / or an attorney for consultation and advise. Child personal injury attorneys in Georgia and the rest of the United States have put in countless hours of work and investigation to make sure that facts and evidence are uncovered to unmask the abuse and to make those responsible pay both criminally and financially for the harm done to the children.