By Steven Smith, Attorney and David Wolf, Attorney
Published by Child Injury Lawyer Network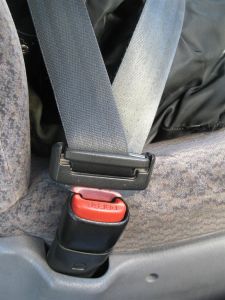 New York legislators passed New York safety restraint / seat belt laws for the safety and protection of all occupants in a vehicle including the smallest and most vulnerable occupants of vehicles – children. The New York State Department of Motor Vehicles has a good summary of the New York Occupant Restraint Laws posted to its Official Website at New York State's Occupant Restraint Laws.
New York law requires the following:
*Driver and every front seat passenger must wear a seat belt;
*Every occupant of a vehicle driven by a holder of a learner's permit and other restricted driver's licenses must wear a seat belt; and
*Every passenger under the age of 16 years old must wear a child safety restraint that is in compliance with the child's height and weight.
If you have questions or concerns about the child safety restraints in place in your vehicle, contact the New York State Patrol or a local law enforcement agency. Many police agencies have brochures, information, and inspections of vehicles to make sure that drivers, owners of vehicles, and parents are providing children with appropriate safety restraints in compliance with New York law. See New York State Patrol Urging Parents to Have Child Restraints / Seats Inspected.