By Stephanie Brown and David Wolf, Attorney
Published by Child Injury Lawyer Network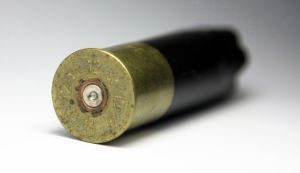 The parents of a teenage girl filed a wrongful death lawsuit following the death of their 18 year old daughter. The girl was shot and killed by Huntington Beach police officers when they responded to a 911 call about a woman walking with a knife in a park. The girl had been partying the previous night and after getting into a fight with her mother, who she attacked with a knife and cut, left the house with the knife. The teenager was later seen at the park with the knife. When told by police to give up the knife, the girl refused and told that police that she was on drugs and to kill her. The girl began running toward the police with the knife and was shot 15 times by policy when she came within eight feet of the officers.
The police were accused by the parents of using excessive and unreasonable force. Both police officers involved in the incident were cleared in an official investigation. The officers' defense was that they were forced to make a split second decision when faced with a dangerous woman with a knife. To read more about this story see the Los Angeles Times article at Family Settles Wrongful Death Lawsuit for Huntington Beach California Police Shooting.