By David Wolf, Attorney
Published by Child Injury Lawyer Network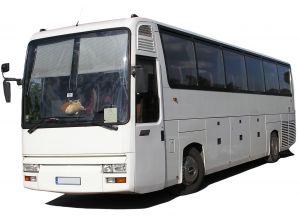 A trip to the Grand Canyon resulted in the death of 7 Chinese tourists who were passengers on a tour bus. While traveling on a highway near the Hoover Dam, the tour bus crashed which resulted in the death of 7 Chinese tourists and injuries to 10 or more other passengers. Authorities will investigate the crash to determine what caused the accident and if any actions could have avoided the crash. The National Transportation Safety Board will search and inspect the tour bus for clues, information, and details. The tour group from China had flown from Shanghai. During the visit to the United States, the Chinese tourists visited San Francisco and Las Vegas. The tour bus was heading to the Grand Canyon.
In the United States, a person, who is the victim of an accident due to the fault of another person or company, is entitled to compensation for injuries caused by the accident. If the person dies, the family is typically entitled to bring an action due to the death of a family member. Most States do not distinguish tourists from citizens as to legal rights for injuries or death caused by the negligence of another person or business.
You can read more about this incident at Bus Crashes in Arizona Killing 7 Chinese Tourists and Injuring Others.