By David Wolf, Attorney
Published by Child Injury Lawyer Network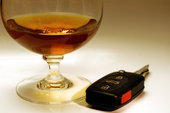 Jennifer A. Mock, 37, was ordered to serve 30 days to 6 months in prison, plus an additional 23 months on probation for driving drunk and running into a Port Carbon day care center sometime last year. Mock pleaded guilty September 23 to DUI, recklessly endangering another person and careless driving.
The accident occurred November 27, 2009 and Mock was charged with DUI shortly after. Mock was driving her Volkswagen Cabrio coupe and was distracted by a puppy sitting on her lap. After being distracted by the dog, Mock swerved around a Jeep Grand Cherokee and crashed her car into into a daycare center, Little Sunshines Day Care Center. Mock had a blood-alcohol level of 0.14, the Pennsylvania legal limit is 0.08.
After the accident and in response to local pressure, officials reduced the speed limit in the Port Carbon area to 35 mph from 45 mph as well as installed new speed limit and yellow reflective signs. If you would like to read more on this story please see Woman sentenced to jail after crashing into Pennsylvania day care.
Not only is driving under the influence illegal but it is highly dangerous and deadly. Alcohol impairs judgment and reaction time, therefore, making drunk drivers more susceptible to being involved in automobile collisions and other vehicular crashes.