By David Wolf, Attorney
Published by Child Injury Lawyer Network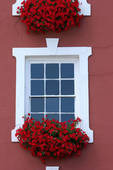 According to the Dorchester County Sheriff's Office in South Carolina, a five-year-old child sustained significant head injuries after the child fell from a second-story window in the Haven Oaks Apartments. Apparently, the child was trying to close the window when the fall occurred. Officials said the child sustained a head injury from the fall and was found bleeding from the nose and mouth. The child was taken to the hospital. If you would like to read more on this story please see Child falls from second-story window, sustains head injury.
Many child personal injuries occur in the home. The most common forms are youth personal injuries occurring in the home are caused by children falling out of windows, ingesting cleaning products, and having large household items, such as television sets, fall on top of them. A key to prevention is child-proofing or baby-proofing your home. Inspect play areas before allowing your children to play in certain areas of your home. If you would like more tips on keeping your home safe for children please read Home Safety Council – Great Safety Tips for the Home and Day Care Center.
Also, if you would like to read more about window safety please see Windows Can Be a Risk for Injury for Children.