By Jonathan Safran, Attorney and David Wolf, Attorney
Published by Child Injury Lawyer Network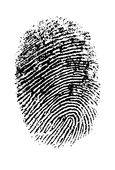 After the Milwaukee Journal Sentinel exposed widespread fraud in Minnesota child care facilities, the legislature took action. Many day care providers in the Milwaukee area were found to be collecting money from the State of Minnesota for "children" that they actually did not provide care or services for in the facility. Now, many children attending Wisconsin day care centers will have to be fingerprinted when they arrive to the center. In February 2011, ten scanners are expected to be installed and in July the program will be expanded statewide. Ultimately, 620 providers are expected to have scanners. The program does have skeptics. Cindy Fennessey, owner of local day care facility, says that even with the scanners, fraud would still be possible. Fennessey also says the scanners may be discriminatory because the scanners are only required for those children who receive government subsidies for their care. Read more on this story at Finger scanners to be installed at Minnesota day care centers.