By David Wolf, Attorney
Published by Child Injury Lawyer Network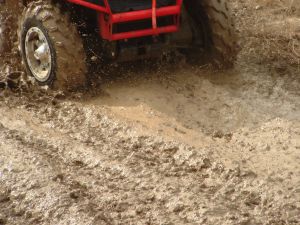 ATVs (All Terrain Vehicles) are popular with children and teens. Unfortunately, many children and teens suffer serious personal injuries and, in some instances, death as as result of an ATV (All Terrain Vehicle) accident. The American Academy of Pediatrics (AAP) presented statistics and studies at a conference in Florida regarding ATV related accidents and injuries. It was estimated that children were injured in approximately 1/3 of the 130,000 to 150,000 ATV related emergency room visits each year in the United States. Some injuries result from excessive speed and some result from the lack of the use of a helmet. See Too Many Kids Injured in ATV Crashes and Accidents.
When a child is injured in an ATV accident, a parent is often faced with many issues and queston. The book titled – The ABCs of Child Injury – Legal Rights of the Injured Child – What Every Parent Should Know – has chapters on Medical Bills / Medica Treatment, Damages / Compensation and other issues. A parent or interested person can receive this book for free at Free Book on Child Injuries and Legal Rights.