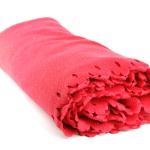 By Nancy Hirsch, and David Wolf, Attorney
Published by Child Injury Lawyer Network
In Missouri and other States, parents rely on day care centers to provide reasonable and secure supervision so that parents can attend to their jobs and other commitments.  Unfortunately for some infants and children in day care centers, their needs are neglected to the point that serious personal injuries and even death result while in the day care center.  One commonly overlooked time of danger involves nap time or sleep time at the day care center.  Infants are at risk for injury while in nap time or sleep time.  This statement should be repeated and bolded.  Infants are at risk for injury while in nap time or sleep time.  For children under the age of 2 years old and other children needing special assistance, direct supervision is recommended due to the risk of suffocation, asphysiation, and / or SIDS (Suddent Infant Death Syndrome) incidents.   In addition to direct supervision, day care centers should take steps to clear the sleeping area of pillows, soft objects, blankets, and any other items that can be a hazard for sleeping infants.   At the beginning of nap time, the sleeping area may be safe; however, all it would take would be another child to toss a simple stuffed animal into the crib or sleeping area to create a hazardous situation.   This is just one reason among many to have direct supervision in place for infants in a day care center during sleep time or nap time.
Tragically, children die while under the supposed supervision of a day care center far too often.  In many such incidents, the resulting injuries / deaths are avoidable or preventable IF supervision and a safe sleep environment were provided to the child.   A recent tragegy was reported in Webster Groves, Illinois.  It was reported that Owen Haber (7 months old) was found on his stomach in a crib at a day care center.   Below the infant, a bunched up blanket was found.  The child was subsequently rushed to St. Louis Children's Hospital and unfortunately and quite tragically died the next day.   The date of this child's death was August 21, 2014 – a day that his parents, family, and community will not soon forget.  An autopsy was later performed and the medical examiner reported that the cause of death was SIDS (Sudden Infant Death Syndrome). The presence of blankets and / or other objects in a crib can and do increase the risk of suffocation, asphyixation, and / or SIDS related deaths.  The use of weighted blankets (i.e. blankets with sewn with flax seeds inside for greater weight) is not just a bad idea in a day care center – it is a "dreadful idea" according to James Kemp, a pediatrician and medical researacher at Washington University School of Medicine.  Following the death of Owen Haber, the Missouri Department of Health and Senior Services cited the day care center for violations related to the supervision of the children and improper use of the weighted blanket during nap time / sleep time. You can read more about this incident at Infant Death Raises Concerns About Weighted Blankets in Day Care Centers.
The ABCs of Child Injury – Legal Rights of the Injured Child – What Every Parent Should Know – has chapters on Day Care Center Injuries, Playground Injuries, School Injuries, Sports Related Injuries, and other topics.  This is a great resource for parents dealing with the aftermath of an injury caused by the negligence of others.  You can get this book for free at The ABCs of Child Injury.