By David Wolf, Attorney Published by Child Injury Lawyer Network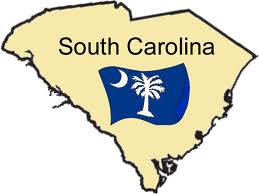 In the United States, most day child care facilities are legally required by law to be licensed. The Child Care Licensing Program in South Carolina enforces laws and regulations established by the State Legislature to ensure that child care facilities provide the basic health and safety requirements for all children in their care.
Despite these licensing requirements, a day care facility in York County was operating without a license. This discovery became apparent when a baby under the care of Kristyn Shipman Edley, 26 died. Edley was arrested and booked at the York County Detention Center. The arrest was for licensing only.
The baby who died in the care of Edley was Collan Gibson, the three-month old son of Glen and April Gibson. He died on April 27, and an autopsy performed the next day was inconclusive. However, police reports note that Edley placed the baby in a chair that was designed for infants with a straddle harness, and the baby went to sleep. About 30 minutes later Edley checked on the baby, and found him blue in the face and not responsive. The baby was taken to Piedmont Medical Hospital, located in Rock Hill where he sadly died.
Two weeks later Edley was charged with the day care violation, which is a misdemeanor charge. If convicted, she will face a 1,500 fine, six months incarceration or both. The Department of Social Services issued the following statement: "From a regulatory standpoint, Ms. Edley will receive notice to cease operation immediately. From an investigative standpoint, our Out of Home Abuse and Neglect unit will continue its investigation." For more information on this topic, see day care provider charged.