By David Wolf, Attorney
Published by Child Injury Lawyer Network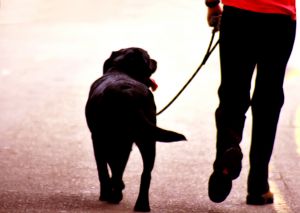 In South Carolina, a dog owner has a duty and responsibility to maintain control of his or own dog. Pursuant to Section 47-3-50 – Allowing Dogs or Cats to Run at Large – Penalty – South Carolina Code of Laws, it is unlawful for illegal for a dog owner to allow his or own dog to run at large off the dog owner's property. This code provision makes the violation of this South Carolina law a misdemeanor. The code provision also requires cities and counties to adopt laws / ordinances consistent with this code provision.
This South Carolina law makes sense and, if followed, can help prevent a number of dog bite incidents and attacks from happening. Children often suffer personal injuries from a dog that is not on a leash or is otherwise allowed to roam free. It is important to maintain all dogs on leashes. This especially applies to dog breeds that often times cause serious injuries to children including but not limited to Pit Bulls, Chows, German Shepherds, and other breeds.
When a child is injured by a dog bite or attack, there are many legal issues that arise including those dealing with medical bills, medical treatment, insurance filing, wage loss, disfigurement, future care, pain, suffering, and mental anguish. Often times, it is helpful to have the advice, assistance, and representation from a South Carolina child injury lawyer on these legal matters.