By George Fusner, Jr., Attorney and David Wolf, Attorney
Published by Child Injury Lawyer Network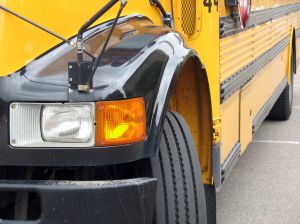 In Tennessee and other States, parents send their children to school with the hope and expectation that the child will be educated and supervised in a safe environment. Unfortunately, some children suffer serious personal injuries and some even die while on school grounds or while engaged in a school related activity or field trip. In Whitehaven, Tennessee, it was reported that Anthony Scott (age 6) was hit by a day care by a Pee Wee Wisdom Child Care Center. A full investigation will be conducted as to the cause and preventability of such an accident.
The incident took place in the parking lof of Oakshire Elementary School. During the investigation, it is expected that school and law enforcement officials will review videotapes (if any are available), school policy and protocol, and witness statements regarding the incident. No matter the outcome of the investigation, the death of Anthony Scott is certainly a tragic loss to his family, school, neighborhood, and community. See 6 Year Old Struck by Tennessee Day Care Center Van – Oakshire Elementary School.
Parents often times have a number of questions and issues to deal with when a child suffers an injury at a school or day care center. The book titled – The ABCs of Child Injury – Legal Rights of the Injured Child – What Every Parent Should Know – has chapters on Day Care Center Injuries, School Injuries, Automobile Accidents, and other topics. You can receive this book for free at Free Child Injury Book for Parents.