By Benjamin A. Klopman, Attorney and David Wolf, Attorney
Published by Child Injury Lawyer Network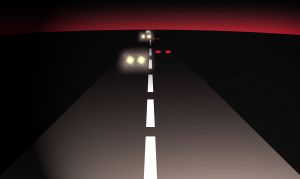 A Montgomery County, Maryland high school student (Thiago Andrade, age 17) died in an accident involving a 2003 Toyota Camry that split in half. The car was driven by Johvanny Garmendez, age 17, of Silver Spring, Maryland. The vehicle struck a tree after Johvanny drove off of Veirs Mill Road. The vehicle then went down a grassy hill, hit a tree, and then broke into two sections. Both teenagers were wearing seatbelts.
Montgomery County police and possibly other police agencies will investigate the cause of the accident including evaluating speed, brakes of the vehicle, black box of the vehicle if available, toxicology results, and other factors. Regardless of the cause, the accident is a tragedy for the teenagers, their families, and the community.
You can read more about this tragic accident and see the damage to the vehicle that was halved at One Student Killed and Another Injured in Accident that Split Car in Half