By Sara J. Powell, Attorney and David Wolf, Attorney
Published by Child Injury Lawyer Network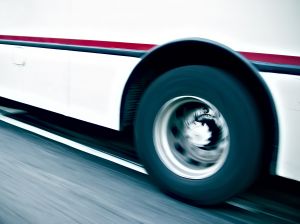 Tourists flocks to the United States every year. This includes the areas of the Hoover Dam and the Grand Canyon. An Arizona tour bus crash ended the life of 7 tourists from China. It was reported that the bus driver was driving and over-corrected a turn which caused the bus to roll multiple times. The bus was owned by D.W. Tours. Unfortunately, the bus was not equipped for the Chinese tourists / passengers.
When the issue of seat belts arises in bus accidents and other vehicle accidents, the question at hand is whether the use of seat belts would have prevented or reduced the severity of the injuries suffered by the passengers. Incidents like this also raise questions about the availability and use of seat belts on school buses. You can read more about this story at Arizona Bus Crash Kills 7 Chinese Tourists – No Seat Belts Offered for Passengers of the Bus.