By Scott Zahler, Attorney and David Wolf, Attorney
Published by Child Injury Lawyer Network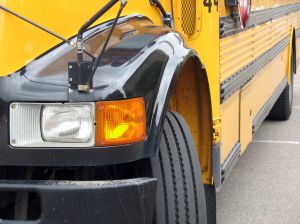 In Atlanta and other States, children are transporting to and from day care centers and schools. Some children are transported by school bus while other children are transported by a school or day care center van. The driver of a school or day care center motor vehicle should obey speed limits and traffic control devices. Furthermore, the driver should pay close attention to traffic and road conditions. It is vital that distractions are kept to a minimum and that the driver focus his or her attention on the job of driving and keep the children safe. Unfortunately, children are injured while being transported due to the negligence of the school bus or day care center driver OR the negligent driving of other motor vehicles. Either way, children are put in harm's way and suffer personal injuries. Some injuries can be addressed by a kind word and a first aid kit. Other personal inuries from a school bus or day care center accident are more severe and require the treatment and evaluation by a local emergency room and follow up by medical specialists.
An accident was recently reported in Fayette County Georgia. This accident happened to involve a Fayette County school bus and a local day care center bus or van. Two of the 26 students suffered injuried as a result of the school bus / day care center van accident. There may have been driver distraction on the part of the school bus driver that caused or contributed to this Georgia motor vehicle accident. As the bus driver was dealing with an issue on the bus, it appears that the school bus driver ran a red light. See Fayette County School Bus Accident Leads to Child Injuries.
When a child is injured due to the negligence of one or more drivers, the child can through the parent and a Child Injury Attorney pursue a claim for personal injuries. Damages related to a personal injury claim can include pain, suffering, loss of enjoyment of life, past medical bills, and future medical bills. The book titled – The ABCs of Child Injury – Legal Rights of the Injured Child – What Every Parent Should Know – has chapters on Automobile Accidents, School Injuries, Day Care Center Injuries, Damages / Compensation, and other topics. Get this book for free at The ABCs of Child Injury.