By Scott Zahler, Attorney and David Wolf, Attorney
Published by Child Injury Lawyer Network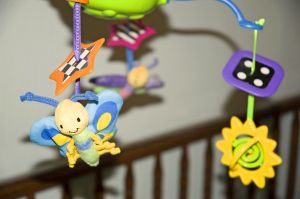 The State of Georgia Department of Human Services issued a report that over 100 children died in Georgia during the first 9 months of 2012. These children were in families that some point in time received services from Georgia's child protection agency. The report noted that an unsafe sleeping condition was a common factor in a number of these deaths. Unsafe sleeping conditions include co-sleeping in which an infant, toddler or small child is injured while sleeping in the same bed or couch with an adult or other children. Unsafe sleeping conditions can also include the placement of pillows, stuffed animals, and other items in the crib of an infant. These common items can lead to incidents of suffocation and asphyxiation. You can read more about these and other risks to children at State Child Agency Reports 120 Deaths of Children.
When a child dies, there is a ripple effect throughout the family and community. It often times is quite challenging for the parents and the rest of the family. If the death is caused by the negligence of a day care center, school, another person, State – County – or City government, the parents should contact a Child Injury Lawyer for advice, consultation, and legal representation.
The book titled – The ABCs of Child Injury – Legal Rights of Injured Child – What Every Parent Should Know – has chapters on Day Care Center Injuries, Injuries at Home / Homeowner's Insurance, School Injuries, and other topics. You can receive this book for free at The ABCs of Child Injury.