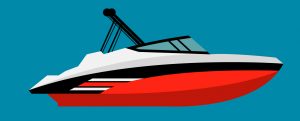 Children are at risk for injury on land, air, and sea.  It is important for all adults in charge of supervising children to act in the best interest of children.  When an adult supervisor of a child is negligent, serious personal injuries can result.  For just about every situation there is a duty to act reasonably.  When this duty is breached, there can be lifelong injuries that result and even the untimely and tragic death of a a child.  There is a duty to act reasonably on the part of professionals / businesses including those connected to a day care center, school, summer camp, after school program, athletic program, and other locations / activities. There is also a duty to act reasonably for individuals who are not connected with a business or facility including parents, relatives, neighbors, family friends, and those who agree to by explicit or implicit terms to supervise children during a particular activity, event, or time period.
In Louisiana, a horrific incident was reported to take place on the Old Sabine River in the vicinity of Niblett's Bluff Park.  Three boys were riding a tube being pulled by a bass boat.  The operator of the boat took a turn that resulted in the tube swinging out and hitting the side of the river bank.  All three boys were ejected from the tube.  One of the boys – 8 year old Damian Haines – was airlifted to West Calcasieu Hospital where he was later reported to be dead from what appears to be trauma related injuries.  The other two boys suffered injuries but not as serious as Damian Haines.  The operator of the boat was arrested as a result of this incident and charged with a number of serious crimes including intoxication, vehicular homicide, and reckless operation of a watercraft.  You can read more about this incident at
Boating – Tubing Accident Leads to Death of 8 Year Old Boy in Louisiana.
It should be noted that the pursuit of a personal injury case can be based on simple negligence.  The acts do not need to be reckless in nature per se.  It should also be noted that the pursuit of a personal injury case will depend in part on the available liability insurance in place.  Many personal injury attorneys limit their respective caseloads to cases with liability insurance in place or a Defendant with the financial means to pay out a settlement or judgment.  Many large businesses are self insured which means that the business chooses to be responsible for the injuries or deaths that take place during business operation that are the result of the negligence of the business and / or its employees.  For instance, Wal-Mart Stores are mostly self insured which means that Wal-Mart does not carry liability insurance.