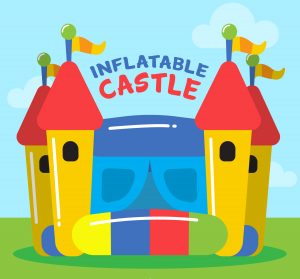 In States across the nation, bounce houses are commonly seen in neighborhood, strip malls, carnivals, birthday parties, theme parks, amusement parks, festivals, schools, playgrounds, and community events.  Unfortunately, many States do not regulate bounce house companies and the States that do have limited and sporadic enforcement of the permitting laws and regulations.  Furthermore, even if a company is permitted to place or rent a bounce house, there is not much in the way of supervision or enforcement in the way that the bounce house companies monitor the use of the bounce house.  In most cases, the bounce house is dropped off at a party and the parents or party organizers are left with the task and responsibility for monitoring children using the bounce house.
Unfortunately, the important task of supervision is poorly planned and poor executed.  Furthermore, parents and party organizers rarely have the training, experience, or know-how as to the proper use and occupancy of bounce houses.  Some safety experts recommend that children under the age of 6 years old should not play in bounce houses.  Some set the age limit at under the age of 3 years old.  Any child, who is unsteady on his or her feet, should avoid play in a bounce house because these children are at high risk for falling and getting injured.
Many bounce house injuries result from rough play in the bounce house that is not properly supervised or stopped when first initiated.  When there is a mixture of older and bigger children (teens) and younger – small children (pre-schools and early elementary school aged children), injuries can easily happen when the smaller child is bounced too hard and is knocked over or fallen on by the older child. Overcrowding can also lead to personal injuries of children playing in a bounce houses.