By David Wolf, Attorney
Published by Child Injury Lawyer Network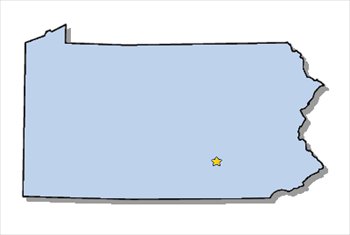 In Pennsylvania and other States, gun owners should take the time and effort to place handguns, shotguns, and other weapons in a secure area or lock box away from children. Many children lack the maturity and good judgment to handle a weapon without close supervision and instruction. In Cumberland County, Pennsylvania, police are investigating the shooting of a 6 year old girl by her 9 year old brother. The children were at grandma's house at the time of the shooting. The girl was transported to Penn State – Hershey Medical Center for serious personal injuries to her arm and torso from gunshot wounds.
Lt. Gib Morrisey reported that the police are investigating this incident. Lt. Morrisey pointed out that there is no law that required the grandma to lock up her gun. Whether or not there is a law in place, the grandma had a duty to provide a safe environment for her children. The grandma may have been negligent in her handling and storing of the weapon.
In many States, an family member (like a grandmother, aunt, uncle, or cousin) may be civilly liable for negligence for personal injuries or wrongful death of a child. Typically, there is no immunity for family members like grandparents for injuries sustained by the child. Homeowners insurance policies provide insurance coverage for negligent acts leading to injuries to children while at the home of a neighbor, friend, or relative. As such, the injuries sustained by the 9 year old girl in this incident may be covered by the grandmother's homeowner's insurance policy. Some insurance policies, however, do exclude injuries caused by guns.
You can read more about this story at 9 Year Old Pennsylvania Boy Shots Sister with Shotgun.