By Anthony Ferguson, Attorney and David Wolf, Attorney
Published by Child Injury Lawyer Network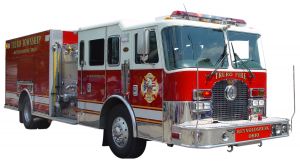 The Lewiston (Maine) Sun Journal reports that an early morning fire claimed the life of 9-year old Taylor McQueeney. A candle used as a light source, after the Central Maine Power Company shut off the electricity to the apartment for non-payment, ignited a bed. The fire spread quickly. Taylor McQueeney had spent the night with her cousins, 18-year old Nathan Cote and 25-year old Justin Cote. Craig Austin, age 39, rented the apartment. According to police, the men ran an extension cord from a second floor apartment up to their third floor apartment to power a television and video games, but used candles for light.
The Lewiston Fire Department received at 3:30 a.m. a report of the blaze at 52 River Street. The building is located in the "Little Canada" section of Lewiston – a densely populated area with 4 story apartment buildings. The fire spread to neighboring 48 River Street. Firefighters evacuated as many as 50 people from five apartment buildings.
Craig Austin, who was sleeping in the bed that caught fire, sustained minor burns to his feet. You may read more about the story at Fire Claims Life of 9 Year Old.
Maine law requires smoke detectors in apartments. It is unknown whether smoke detectors were installed and operating properly.