By David Wolf, Attorney
Published by Child Injury Lawyer Network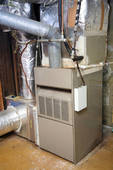 Recently, five toddlers and three adults were hospitalized after becoming ill from carbon monoxide fumes at a Pittsburgh, Pennsylvania day care center. Employees at the Community Preschool and Nursery, located on the North Side, call 9-1-1 after several people complained of dizziness, headaches and nausea. Oxygen was administered to victims at the scene before it was decided hospital treatment was needed. Emergency physicians and paramedics tested the blood of those people in the building, which revealed the high levels of the gas. Three children were transported by ambulance to Children's Hospital of Pittsburgh of UPMC, the two other children were taken by private automobiles. The three adult victims were able to walk the half-block to Allegheny General Hospital. The cause of the leak was pinpointed to the furnace in the daycare center's building, the leak could have potentially been deadly. In order for repairs to be made the gas company has suspended service to the building. For more read 5 children and 3 adults escape poisoning after carbon monoxide leak in daycare center building.