By J. Rock Palermo, Attorney, Roy S. Dickinson, Attorney and David Wolf, Attorney
Published by Child Injury Lawyer Network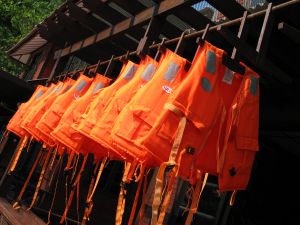 Two Louisiana families suffered a major tragedy after teens from both families drowned. The seven teenagers were playing in the shallow waters of the Red River when one teen stepped of the slippery ledge and plummeted into much deeper waters. The other teens tried to save the boy, but they too were overpowered by the water and taken into the deeper water. The onlooking relatives, who could also not swim, desparately screamed for help as they watched their teens vanish and drown.
DeKendrix Warner, 15, was the first to fall in and was rescued by a bystander.
Those who did drown were identified as two families: the Warners and the Stewarts. The Warners who drowned were: Takeitha, 13; and her older brothers JaMarcus, 14 and JaTavious, 17. Among the Stewarts were: Litrelle, 18; LaDairus; and Latevin, 15.
The area where the drowning occurred was not a designated recreational or swimming area and no lifeguard as on duty. If you would like to read more on this story see 2 Louisiana families suffer from drownings on hot summer day.
This is a tragedy for these families and their community. It is important to understand the inherent dangers of water. Make sure a lifeguard is always on duty, do not swim in areas not designated for swimming, maintain constant supervision of child while around water and everyone who is not deemed a capable swimmer should be adorned with the proper life-saving equipment when practical and available.