By David Wolf, Attorney
Published by Child Injury Lawyer Network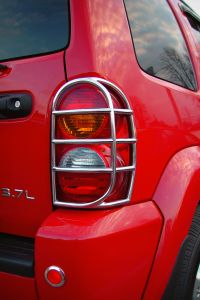 What is a vehicle blind zone? What is a vehicle backover accident? Children in all States are at risk for injury or death from vehicle backover accidents. A vehicle blind zone is the area behind a vehicle that a person (the driver) cannot see from the driver's seat. The higher and larger the vehicle – the larger the blind zone.
A vehicle backover accident refers incidents where a person is run over by a vehicle in reverse.
Consumer Reports produced some informative videos on its web site at Blind Zones and Backover Accidents to illustrate the dangers of blind zones and vehicle backover accidents. Another organization (www.kidsandcars.org) has done a good job of educating and warning parents and others about the dangers of blind zones and backover accidents.
All drivers should make sure to survey the area behind their vehicles before getting in the car and before backing up. Children should be instructed and kept a safe distance from the vehicle. Drivers should back up slowly as well.
Drivers should take these basic safety precautions which can save a child's life and help avoid serious personal injuries to children.