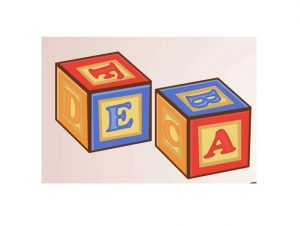 In Nevada and other states, a child enrolled in a day care center should be provided with a supportive educational environment free from abuse, neglect, and corporal punishment. Unfortunately, far too many children are harmed by the very caregivers supposed trained and skilled to provide proper supervision for children at the day care center.  It should also be noted that many such instances go unreported, unnoticed, and essentially ignored unless somebody speaks out on behalf of the child.  Often, it is the parent that steps up to advocate for his or her child.
It was recently reported in Nevada that a day care center worker threw a child to the floor.   The child reported the incident to her mother who then demanded to see the video surveillance for the facility.  The video surveillance from the K.I.D.S. Academy located in Henderson, Nevada shows the child care provider first picking up the child by the arms.  The day care center worker then returns just seconds later and throws the girl more forcefully and the child's face hits the floor.  Incidents like these can and often do lead to serious head injuries.   Without the push from the parent and the availability of the video surveillance, these incidents tragically get "swept under the rug" without any civil, administrative, or criminal action.   Once the video surveillance was viewed by the facility and the parent, the matter was reported to the Henderson Police Department which, in turn, arrested the day care worker for criminal charges of child abuse. You can read more about this story at
Video Surveillance Leads to Arrest of Day Care Center Worker in Henderson Nevada. 
Similar to the majority of other states, corporal punishment and physical abuse are prohibited in licensed Nevada day care centers. Pursuant to Nevada Administrative Code – NAC 432A.400 Discipline – a licensed day care center has a duty to enhance a child's behavior through positive guidance and redirection.  A day care center worker shall not under any circumstances inflict physical punishment in any manner on the child or verbal abuse or threaten the child.