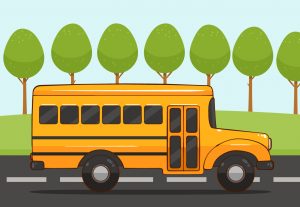 A child may be injured while being transported by a day care center, school, summer camp, after school program, or some other activity.  When a child is injured, there may be a right to compensation to the child for medical bills, pain, suffering, mental anguish, and loss of enjoyment of life.  The legal rights of the child will depend on the particular facts and circumstances of the crash, the extent and severity of the personal injuries, and type and amount of liability or automobile insurance coverage.  Whether the accident or crash is the fault of the day care center driver, another driver, or both on a comparative fault basis, there may be a right to seek damages on behalf of the injured child.
There was an accident reported in Charlotte, North Carolina involving a day care center van owned and operated by The Neighborhood Learning Center.  It was reported that the van was transporting children from a school to the day care center.  It was reported that several people including children under the age of 6 years old were transported to the hospital for evaluation and treatment.  You can read more about this accident at Children Injured in North Carolina Day Care Center Motor Vehicle Accident. 
When a child is injured in an automobile accident or day care center van accident, it is important for the child to get appropriate medical care from one or more of the following medical providers:  emergency room, pediatrician, neurologist, orthopedist, physical therapist, and /or other medical providers.  The costs of the medical care may be covered by the automobile insurance of the day care center, the parents, the other driver, and / or health insurance.  It depends on who was at fault for the crash and what insurance coverage was in place for the vehicles / drivers involved in the accident.